Take a Speed Test
We are currently applying for grants in several areas of Otero and Lincoln County to help us get assistance building fiber internet in new neighborhoods. Enter your address below to log your location and follow the prompts to take a speed test. By entering additional contact information or by pre-registering for service products you provide us with the details we need to make informed decisions on where to build next and keep you informed about progress in your community. You will not be obligated to services and we do not use this information for any other reason.
How Our Building Process Works:
We need a business case for construction of fiber internet services and are prioritizing neighborhoods that are unserved or underserved. By taking a speed test and pre-registering for services, we gain visibility into your neighborhoods current internet situation. We will be able to see if your neighborhood is underserved by the current internet providers in the area (by taking a speed test), we will gain insight if the community is interested in fiber services (by selecting pre-registration products), and we will know if you want us to keep you informed about progress (giving us contact information).
We gather numbers
We clock speed tests, prove need, determine construction costs and potential revenue from pre-registration information.
We make plans
We make a business case for building fiber in your area. Contact our engineers and construction crews to organizationally align ourselves and make a project timeline.
We schedule construction
We will contact you to inform you of upcoming construction plans and schedule fiber drops to your home. When you are ready, we can schedule installation.
Tularosa Communications
503 St. Francis Drive
Tularosa, New Mexico
88352
Contact Info
Customer Service: 800.972.8282
Report Trouble: 575.585.2800
customercare@tularosa.net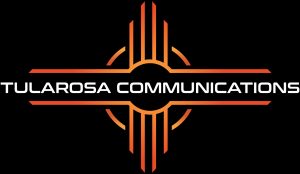 Click Here to See Website Terms of Use